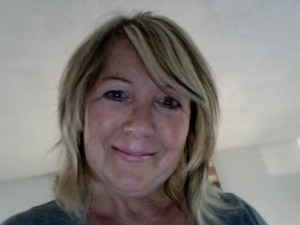 I am beginning an educational journey to discover the link between learning, "connecting,"and technology through the eyes of the early learning classroom.  A special "thanks" to my mentors and "blogging sisters", Jane Brancati and Nora Boekhout, inspirational, amazing teachers and true friends!
I have the wonderful fortune of teaching in an innovative School District, where I have been provided with many opportunities to learn and "grow" professionally and personally, through Professional Development and Learning Team opportunities.  One of the most rewarding opportunities I have been given, is the opportunity to be one of three Primary Mentoring Facilitators, mentoring with the District's Primary Mentoring cohort.  I am presently working full time as a Grade One classroom teacher as well as mentoring teachers "new" to the District or a teaching position in Primary education. Along with two other talented colleagues, we meet regularly with our mentees to discuss timely topics, share insights and ideas, as well as plan future opportunities to connect with one another and learn and grow as professionals..  I always leave these "conversations" impressed with the talent and commitment of these dedicated teachers!  Mentoring allows me an opportunity to learn from others, share my knowledge, and "grow" as a professional. I recall and appreciate all teachers who mentored me along my educational journey. A heart felt "Thank You!"
As well as mentoring District  Primary Teachers, I have mentored student teachers for approximately eight years.  I welcome these education students into my classroom and to the profession.  I encourage beginning educators to follow their passion for teaching, acquire a "toolbox" of strategies that promote learning, follow "best" practices, and spark conversations that encourage reflection, thinking and generating ideas that will result in meaningful learning experiences for children.  I  listen, encourage, and honor their thoughts and creative ideas.  Once again, I am always learning from these talented individuals -reverse mentoring.  I encourage our future teachers to "celebrate"and inspire each child that they meet and to appreciate what an honor it is to be a teacher!
In every art beginners must start with models of those who have practiced the same art before them. And it is not only a matter of looking at the drawings, paintings, musical compositions, and poems that have been and are being created; it is a matter of being drawn into the individual work of art, of realizing that it has been made by a real human being, and trying to discover the secret of its creation. ~ Ruth Whitman
Read more: http://www.finestquotes.com/select_quote-category-Mentoring-page-0.htm#ixzz1caxNb05n
"Never limit yourself because of others' limited imagination; never limit others because of your own limited imagination."—  Mae Jemison
Recently two District teachers visited our classroom as Mentor and Mentee to observe a Guided Reading lesson.  I chose the Literacy Place text, My Show, to present.  The text features a child who dresses up as a clown and produces his own show.  The children were enchanted by the "clown" character, sparking lots of rich discussion about clowns, "Why do they want to be clowns?  Why do they look like that?  Clowns have big feet!"  We discussed story vocabulary, text features, studied the illustrations, and we practiced reading the story using our "finest" Reader's Theatre voices!  The children read as a large group and then formed smaller Reader's Circles to practice their reading with peers.  I am certain that our guests will agree, our Grade Once students are amazing readers!  After, our guests spent time debriefing the lesson.  Today was a busy, productive day for all! 
Take a look at our clown illustrations!- Tags Literacy, Slideshow
Today, I am giving you a
DAILY SURVIVAL KIT
to help you each day…………
Toothpick … to remind you to pick the good qualities in everyone, including yourself.
Rubber band … to remind you to be flexible.  Things might not always go the way you want, but it can be worked out.
Band-Aid … to remind you to heal hurt feelings, either yours or someone else's.
Eraser … to remind you everyone makes mistakes.  That's okay, we learn from our errors.
Candy Kiss … to remind you everyone needs a hug or a compliment everyday.
Mint  … to remind you that you are worth a mint to your family & Me.
Bubble Gum … to remind you to stick with it and you can accomplish anything.
Pencil … to remind you to list your blessings every day.
Tea Bag … to remind you to take time to relax daily and go over  that list of blessings.
 This is what makes life worth living every minute, every day.
A colleague sent this inspiring poem to me and I wanted to share it with you and yours.  Enjoy!
"Thanks, Nancy!"
Day Two of a thought provoking Pro D opportunity to study the text, Mentoring Matters– A Practical Guide to Learning- Focused Relationships, written by, Bruce Wellman and Laura Lipton.  The three session certification course is being led by the author, Bruce Wellman.  A captivating educator and speaker, Bruce Wellman structured the sessions so that we would read, stretch our thinking,  and have structured learning focused conversations with our educational partners.  We are acquiring a learning -focused "toolkit" -success  depending on a  critical piece, "attending fully," in an emotionally safe environment. Bruce asked us to reflect and,
• consider our roles, responsibilities and intentions as growth agents
• explore a continuum of learning-focused interaction including consulting, collaborating, and coaching
• to refine our non-verbal and verbal skills to support relationship and learning with colleagues
• to apply templates and tools for planning, reflecting, and problem solving; both in one-to-one and group settings
-B. Wellman
I have set a personal study goal of being "mindful" of my "attending" strategies.  For the next month I will consciously focus on and practice  the effective use of allowing "pause" and "wait time" after posing a question or comment to students, colleagues, and mentees.  Supported by evidence, this strategy helps to build student confidence and capacity.  Complex thinking needs time.  As well, I will consciously focus on Paraphrase Practice with the specific intention to lift understanding of my students, self, and mentees through meaningful learning focused conversations.  I recognize that "Attending Fully" is a personal goal that can be enhanced and skillfully honed through mindfulness and practice.
Be fully present.